60+ Years of Making You Offers You Can't Refuse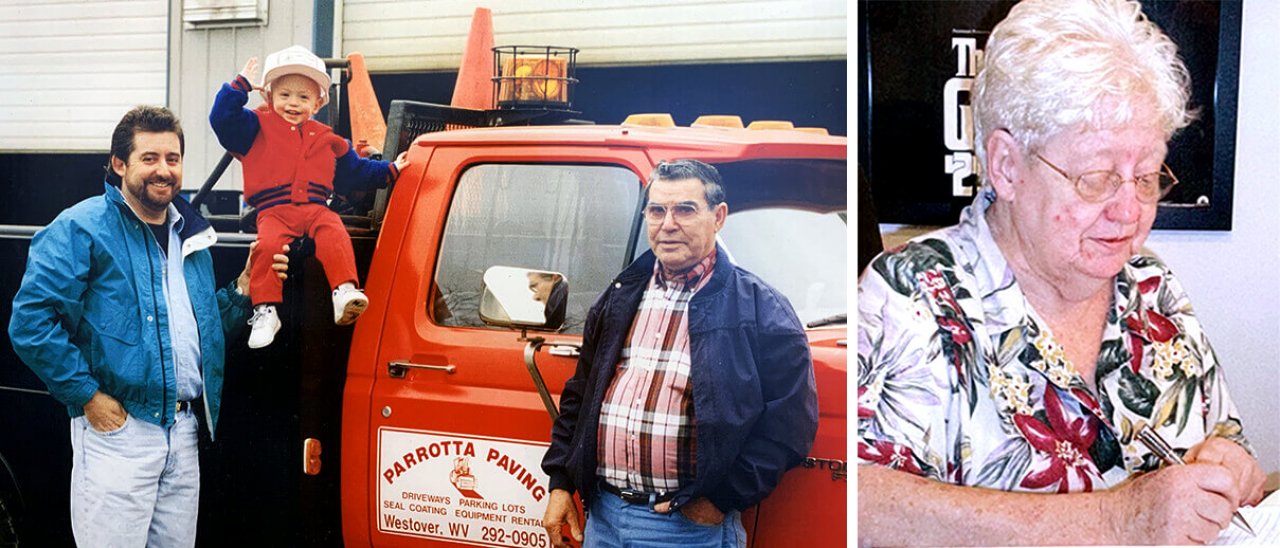 Welcome to the Family, Three Generations
Founded in 1961 by Joe Parrotta, Parrotta Paving made its name by providing quality residential paving to the tri-state area. Starting from humble beginnings, Sue Parrotta, Joe's wife, ran payroll from the house.
Over a quarter-century later, Joe's son Randy contracted with Westover's Shop n' Save. That was the beginning of the company's growth from 7 to 50 employees and expanded services from not only residential customers but commercial and industrial clients also.
Joe's grandson, Randy's son Dominick, graduated from WVU with a civil engineering degree and is now the third generation of Parrotta men in the family business committed to taking Parrotta Paving to the next level.
Contractor services now include asphalt and paving, concrete, excavation construction, full site development, demolition, parking lots, snow maintenance, and trucking.
Commercial and Industrial Projects
With over 60 years of experience, we've worked for the smallest mom-and-pop business to the regions' most recognized brands and properties. There's no job too little or too small!
We never compromise on quality to be the lowest bidder; instead, we provide the same quality and professionalism on every job, and our reputation proves it.
Residential Projects
We've built our business on repeat residential customers. You can trust that our team of paving experts does your job right the first time.
Known for Quality
One of our specialties is an innovative asphalt paving technique called 'scratch coating.' This involves placing a level coat prior to the overlay when we resurface a customers' asphalt driveway. By running over an existing mat and filling in the voids and dips, the new surface adheres better to the old one, which provides a longer life on your repave.